Architectural Stonemasonry
The success of Architectural masonry lies in the precision of the work.
Immaculate masonry can bring architectural design to life. Our stone masons & fixers come with a wealth of experience and ensure the highest quality masonry services. They are trained in the production, installation and use of stone for a diverse range of architectural applications.
Our masonry services include:
Architectural restoration and renovations
Masonry works for heritage structures
Supply of new masonry
Manufacture of replacement stone features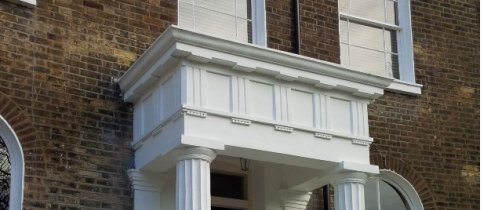 It is important when starting an architectural project to involve a team of professional team to contribute their expertise at an appropriate point. By involving JS Stonemasonry early in the project, we will be able to advise on aspects of the design and on the right type of stone to use. If appropriate, we can supply directly from the extensive range of natural stone available from our family-run quarries in Dorset and the Borders of Scotland.
Contact us to discuss your requirements