Natural stone
The sustainable building material of choice
Natural stone is one of the most environmentally sound options available. Unlike other man-made products, stone is a truly natural product simply taken from the ground and processed using low energy machinery. Therefore, unlike its bricks, cement or concrete counterparts, it does not need kiln firing, which pumps vast amounts of CO2 into the atmosphere, nature has already done all the hard work.
Natural stone has a continuing life-cycle - it can be used on new build projects and subsequently reused with time. It is extremely long lasting and can remain in place for many decades with very little maintenance.
By choosing natural stone we enjoy the timeless essence of solidity, quality and prestige it brings, safe in the knowledge it is the right choice for the environment.
Bath Stone
Main Use: Window sills, Flooring, Facade
Bath Stone is an oolitic limestone comprising granular fragments of calcium carbonate. Originally obtained from the Combe Down and Bathampton Down Mines under Combe Down, Somerset, England, its warm, honey colouring gives the World Heritage City of Bath, England its distinctive appearance. An important feature of Bath Stone is that it is a 'freestone', so-called because it can be sawn or 'squared up' in any direction, unlike other rocks such as slate, which forms distinct layers.
Some quarries are still in use, but the majority have been either converted to other purposes or are being filled in.
Bath Stone has been used extensively as a building material throughout southern England, for churches, houses, and public buildings such as railway stations.
Texture: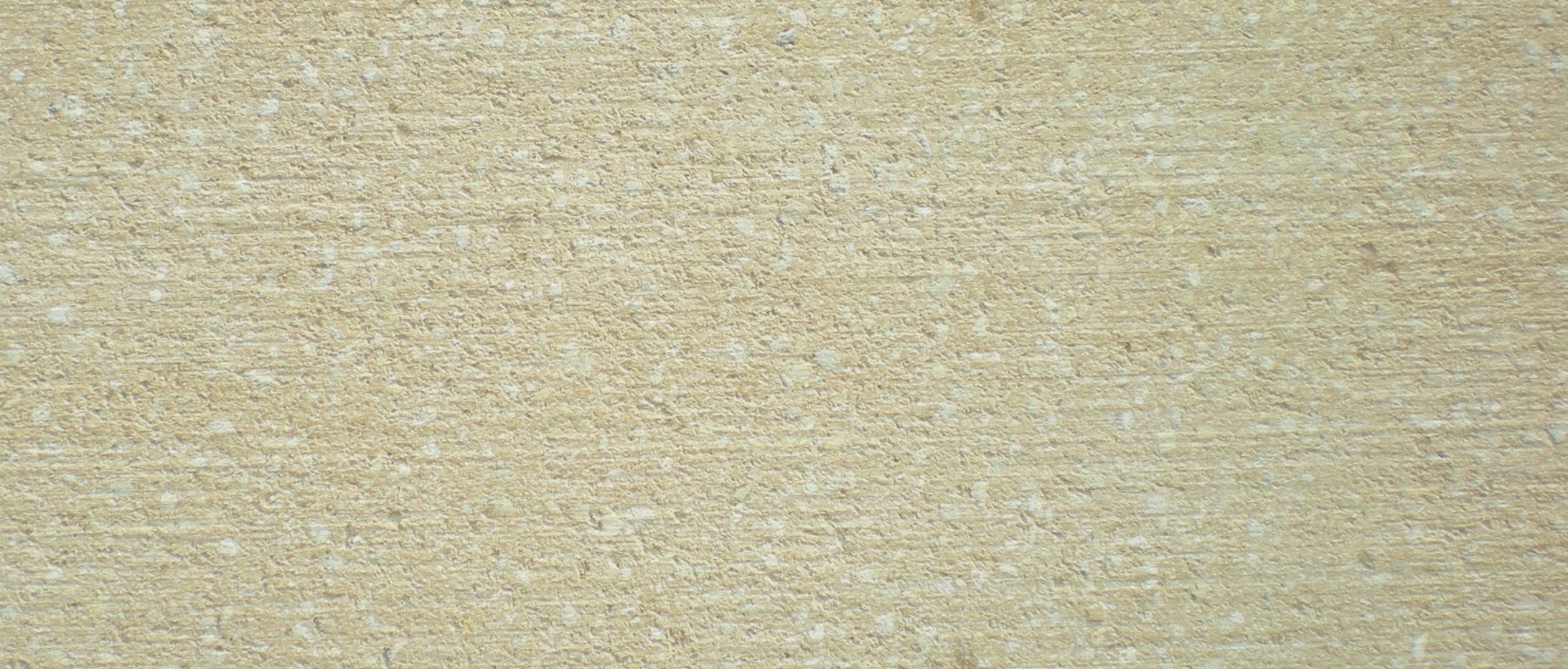 Royal Crescent in Bath - a famous use of Bath Stone

Yorkstone
Main use: Paving, Steps, Flooring
Yorkstone is a term for a variety of sandstone, specifically from quarries in Yorkshire that have been worked since mediaeval times, but now applied generally. Yorkstone is a tight grained, Carboniferous sedimentary rock. The stone consists of quartz, mica, feldspar, clay and iron oxides.
Known for its hard wearing and durable qualities Yorkstone has been used in a wide array of building, construction and landscaping applications around the world for many years. In Yorkshire, split stones called thackstone (Scots thack, English thatch) were employed as roofing. The traditional London paving stone has been made of York stone.
Yorkstone is popular in both new construction and restoration. The colour of Yorkstone depends on the minerals within its makeup and differs throughout the quarries from which it is mined. Newly quarried Yorkstone is usually available as slabs for paving, setts and walling stones. Reused Yorkstone paving, salvaged from demolished sites, is valued for its naturally weathered surfaces.
Texture: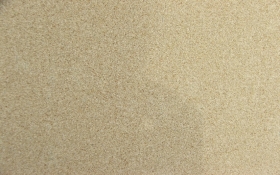 Yorkstone Paving: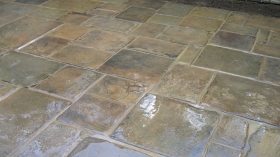 Portland Stone
Main Use: Cladding, Walls, Flooring
Portland stone is a limestone from the Tithonian stage of the Jurassic period quarried on the Isle of Portland, Dorset. The quarries consist of beds of white-grey limestone separated by chert beds. It has been used extensively as a building stone throughout the British Isles, notably in major public buildings in London such as St Paul's Cathedral and Buckingham Palace. It is also exported to many countries for example Portland stone is used in the United Nations headquarters building in New York City
Texture: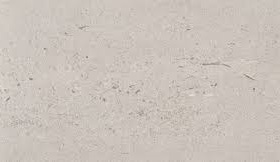 United Nations Building in New York built in Portland Stone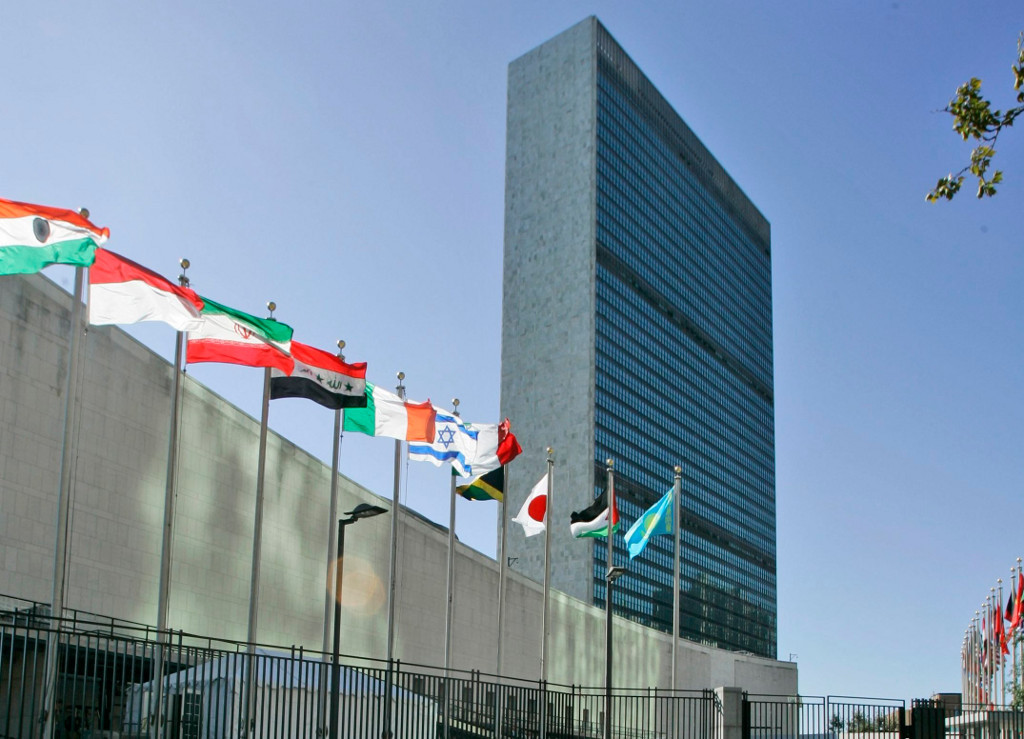 Purbeck Stone
Main use: Building, Ornamental and decorative features
Purbeck stone is taken from a series of limestone beds found in the Upper Jurassic to Lower Cretaceous Purbeck Group, found on the Isle of Purbeck, Dorset in southern England. The best known variety of this stone is Purbeck Marble. The stone has been quarried since at least Roman times up to the present day.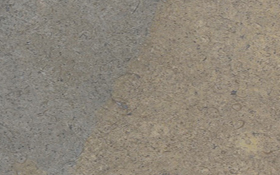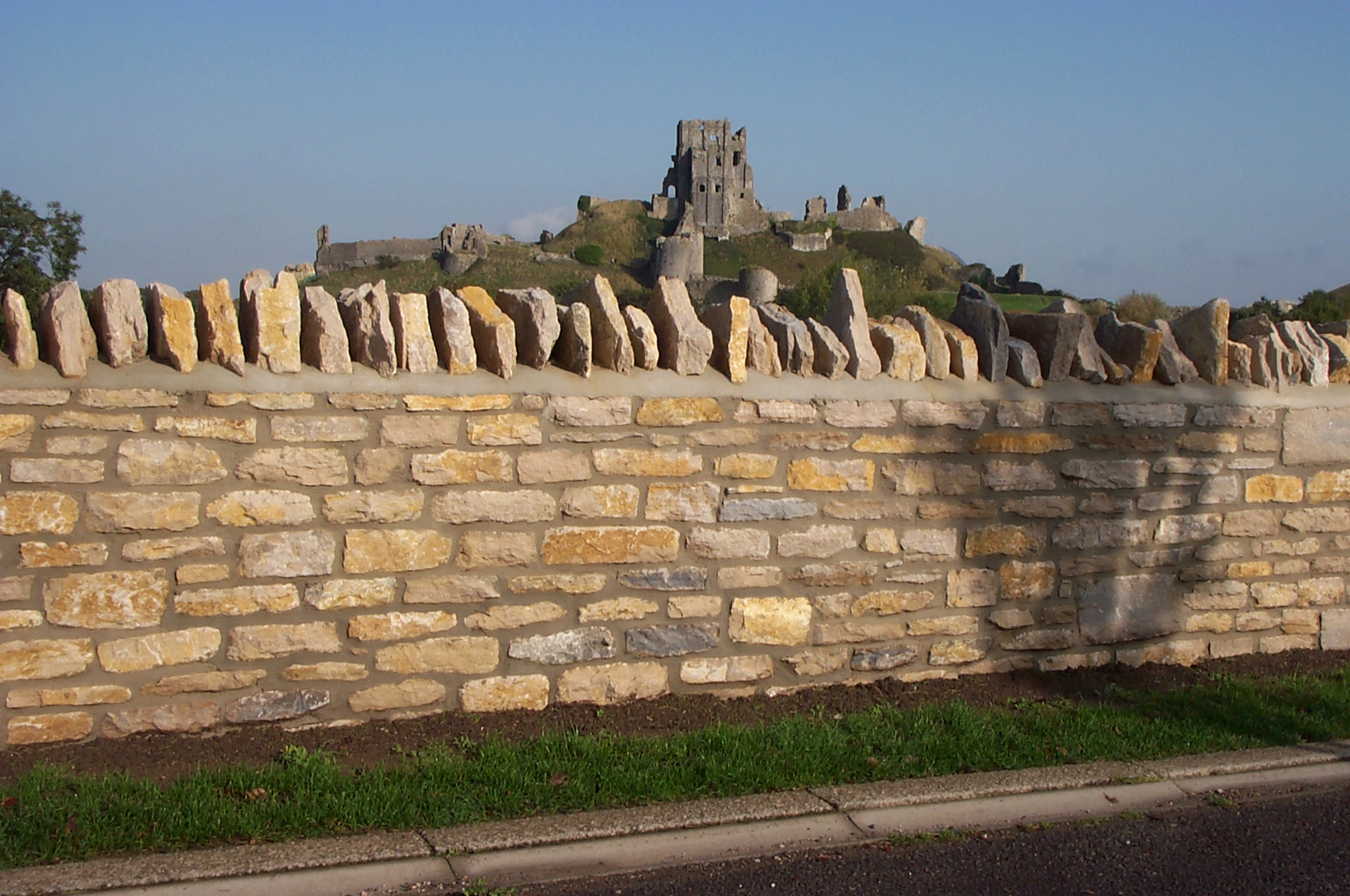 We also work with other British Sand and Lime stones as well as Marble, Granite and Slate. Please This email address is being protected from spambots. You need JavaScript enabled to view it. for more details.
Lime Mortars
We use lime-based mortars and grouts for bedding and pointing brick, block and stone in a wide range of projects including conservation work and eco-friendly new-builds. Lime has been used for buildings for for centuries and remains a sound option to use today. Not only is it flexible and long lasting, it is also vapour permeable so allows buildings to breathe. It wins on environmental grounds too, given it absorbs potentially damaging carbon dioxide from the atmosphere and requires a significantly less amount of energy to produce it than is required to produce of cement.
Natural Hydraulic Lime (NHL)
Hydraulic Lime Mortar - so called because they set under water - is used for bricklaying, block laying and stone masonry work. The exact type of Lime mortar used depends on the requirements of the job.
Feebly hydraulic lime (NHL 2) is used for internal work and external work in sheltered areas and contains up to 10% clay/ clay mixed with other impurities. It might take one week or more to set after the addition of water. Setting is the process of permanently taking the shape into which lime has been moulded.
Moderately hydraulic lime (NHL 3.5) can be used for external work in most areas and contains clay in the range of 11% to 20%. This type of lime sets (assumes given shape) within a few days after the addition of water.
Eminently hydraulic lime (NHL 5) is used for external work in exposed areas, such as chimneys and for floor slabs/underpinning and contains clay in the range of 21% to 30%. Properties of eminently hydraulic lime are close to those of cement. Eminently hydraulic lime sets within one day after the addition of water.
Air Lime Mortar (Lime Putty)
This is traditional lime mortar and does not contain any cement. It is a composition of lime putty and aggregate. Air lime only has carbonation in order to achieve its final set. It does not have a hydraulic element in its initial set and therefore retains a level of softness and flexibility not found with any hydraulic setting material.
It is this very nature that makes 'Air Lime' most suitable for building works and especially older buildings. In more recent years, the only method of using 'air-lime' was in the form of a wet putty. This is achieved by the 'over-hydration' of the quick lime which takes the dry powder beyond 100% hydration and therefore the material stays wet in the form of a putty. 'Lime Putty'. A lack of skills and knowledge of the timescales of storage and site use have rendered Air lime, in form of Putty, realistically unusable in the general building industry today. But is widely recognised as the correct version of lime when properly dealing with historic structures and modern sustainable building projects (due to the levels of CO2 absorption and embodied energy). Lime putty requires maturing for many months (the longer the better) in its wet state. This maturing improves the mortars beyond recognition from younger materials.